Ad-din Hospital has already earned the trust of many would-be mothers with its patient-friendly attitude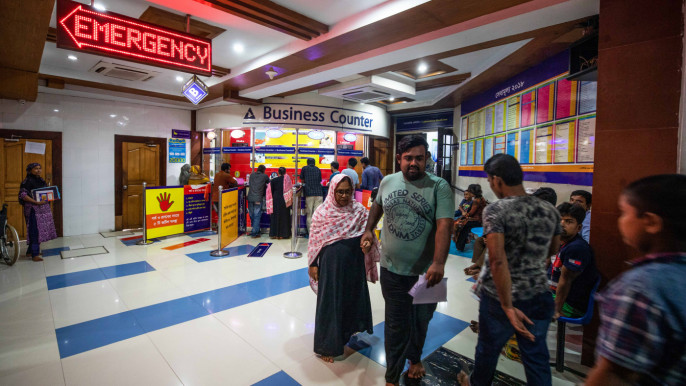 Ishita Sarkar, 28, a government employee, was admitted to Ad-din Medical College Hospital on the night of September 13 with labour pains.
She was kept under doctors' observation for a day.
At 9am on September 15, she gave birth to a baby girl. It was a normal delivery.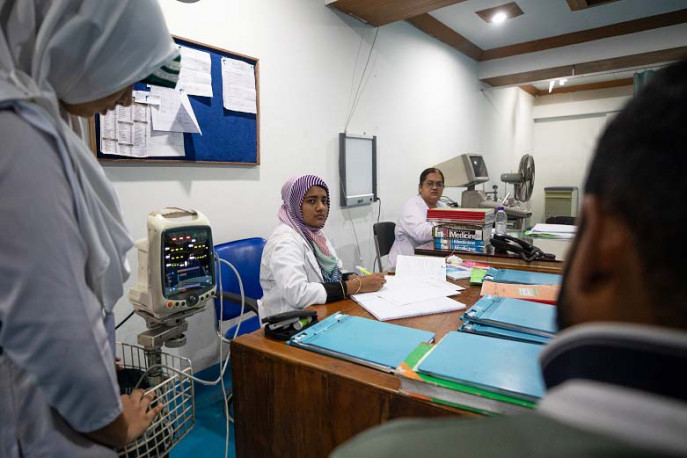 Four hours after the delivery, she steadily walked to a CNG-run auto-rickshaw along with her husband, and returned home with her child.
Sharna Begum, 29, a resident of Basabo area of the city, is interested in having a normal delivery. She is into eight months of her pregnancy.
She comes to the hospital regularly for check-ups.
She has two children aged eight and four. Both of them were also born at Ad-din Hospital through normal delivery.
Sharna wants to give birth to her third child in this hospital because of its reputation for normal delivery and good environment.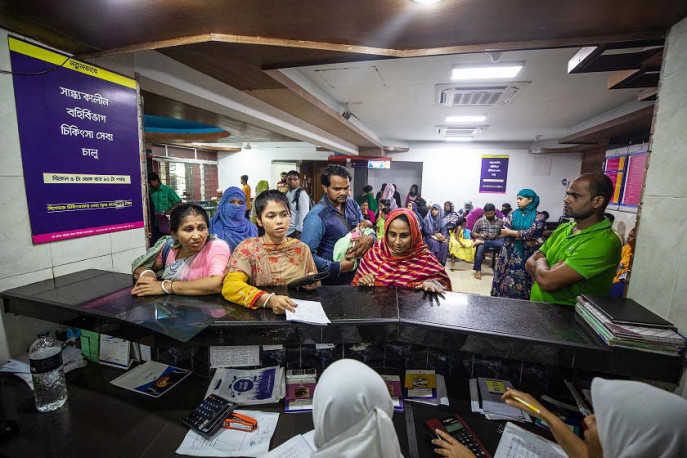 Located in the capital's Moghbazar, Ad-din Hospital has already earned the trust of many would-be mothers with its patient-friendly attitude. It has been providing a relatively low-cost service for the lower- and middle-class families.
"We have earned a position in the heart of the people with our maternal and child health care services. Every day almost 400 mothers come to us for treatment. On average 60 children are born here every day," said Dr Nahid Yasmin, director of the hospital.
"We emphasise normal delivery. Every day we have 15-20 normal deliveries. Our target patients are from low- and middle-income families, who are normally afraid to go to private hospitals. But here it is very cost-effective. The cost of a
Caesarean operation is Tk8,000-Tk10,000 here, whereas it is Tk50,000-Tk60,000 in other hospitals," she added.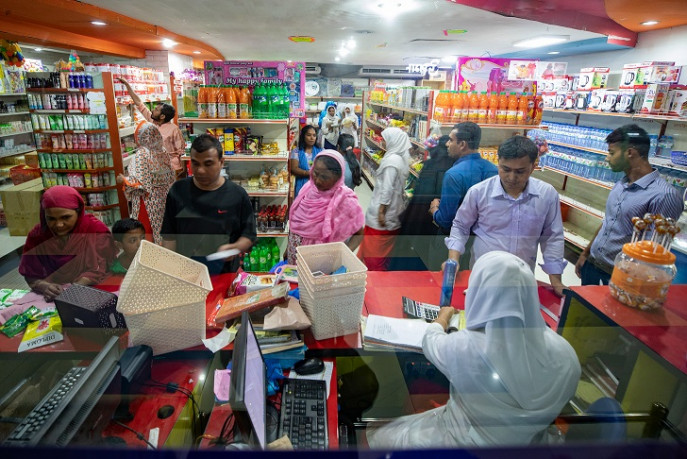 Gopal Krishna Das' wife gave birth to a baby in the hospital's Caesarean section at the end of July.
He said he first admitted his wife to a hospital in Farmgate area. When he found out that the hospital would charge Tk60,000 for a Caesarean operation he brought his wife to Ad-din. Here he had to pay a total of Tk10,750 for the operation and five days' stay in the hospital.
He brought his wife and the new-born child for a regular check-up as the hospital provides outdoor service with a health card, costing only Tk185.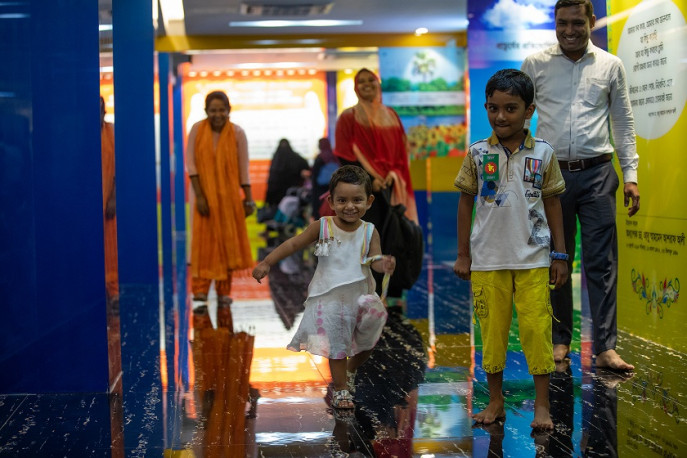 Clean and patient-friendly
The first impression everybody will have entering Ad-din Hospital is its cleanliness. Shoes are prohibited inside the hospital. All doctors, nurses, patients and attendants here move barefoot. One must leave their shoes at a booth before entering the hospital building in exchange for a token.
The inside walls of the hospital are beautifully decorated with coloured photographs and illustrations. There are posters of instructions on the usefulness of normal delivery and other childbirth related issues.
For any kind of formal complaint, the contact numbers of the authorities concerned are also written on the walls.
Though a venture of Ad-din Foundation, the hospital runs on its own finance. It also provides help to poor patients from its fund. It has its own department store, boutique shop and bakery.
"Of the 500 beds in the hospital, 245 are totally free. We provide help to the extremely poor patients from our hospital fund," said Arshadul Hoque, business development officer of the hospital.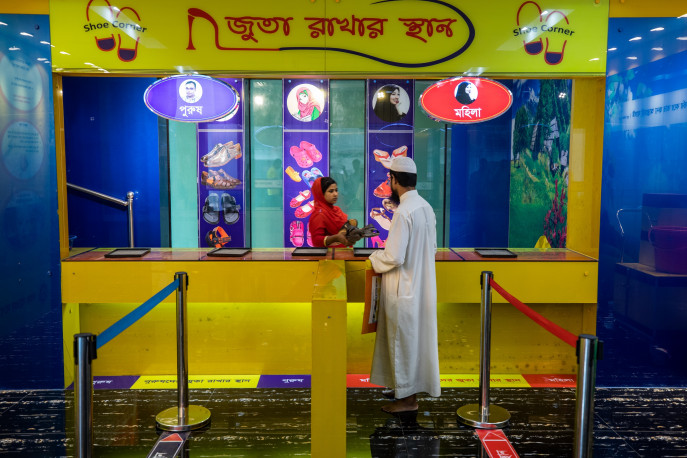 More than 80 percent employees of the hospital are women. From the pharmacy to card counter, from department store to coffee corner – female workers are seen everywhere helping patients and their family members.
The hospital authorities said they emphasise recruiting women employees to make the hospital environment friendly, especially for women patients.
Founded by Ad-din Foundation, Ad-din Hospital started its journey in 1997 as a maternal-child hospital. It included treatments for other patients later.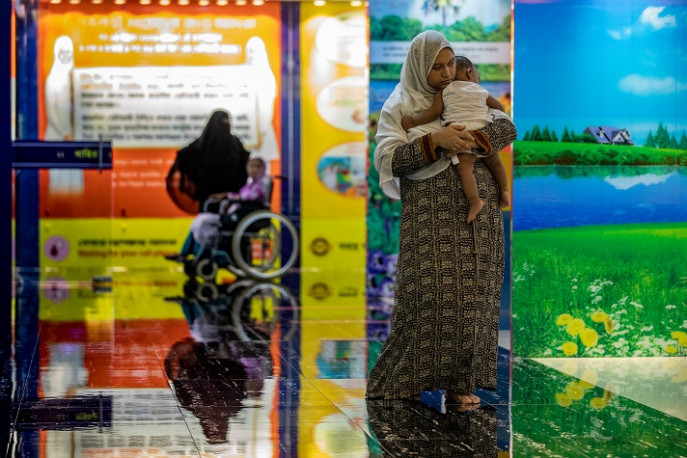 Ad-din Foundation was established in 1980 by Sheikh Akijuddin, founder of Akij Group, one of the country's leading conglomerates with businesses from beverage to cement. Its first project was an orphanage in Jashore. Now it operates hospitals at Moghbazar, Postagola and Keraniganj in the capital, in Kushtia, Jashore and Khulna. To its credit, the Foundation has got four medical colleges, including one for women, and a nursing college.
According to the Ad-din Hospital authority, almost 1,800 patients take outdoor treatment every day. The occupancy rate is more than 90 percent. It has 10 ICU beds for critical patients. The addition of 20 ICU beds is in progress.
There are 40 NICUs (New-born Intensive Care Unit) for children. Another 30 will be included soon.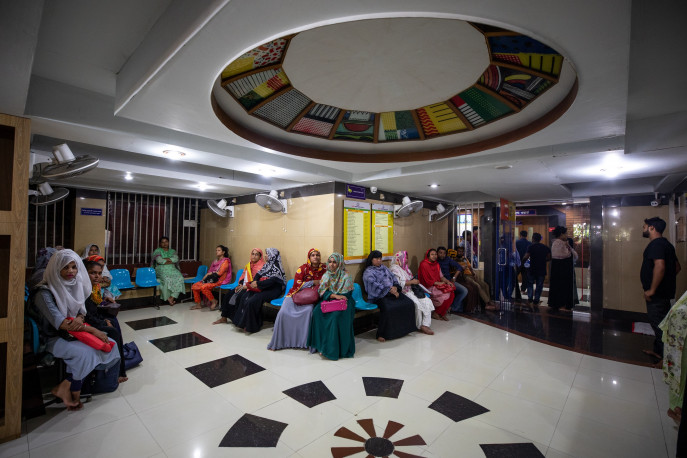 In the male ward, there are only 40 beds. It will be extended to 200 beds.
The hospital has 76 ambulances that provide service for only Tk350 inside Dhaka.